Summer is all about simplicity and spending time outdoors and I love incorporating natural touches like sisal and burlap in my summer decorating.
Sometimes the simplest touches are the most beautiful… like the abundance of fresh pretty flowers available all summer. The burlap and sisal sets off their beauty without competing for your visual attention…
To create the sisal edge on the vintage milk bottle (of which I have now gathered quite a collection through garage sales),  I started with a plain milk bottle. (see this is so simple that I didn't even bother removing the flowers first!)
I added a little hot glue around the rim of the glass.
Then I pressed the sisal rope onto the glue and wrapped it around,  adding additional in a straight line down one point of the bottle.
This ensures easier removal later – like next summer –  when I change my mind about wanting all my vintage milk bottles embellished with sisal rope…
Simple and fresh and pretty – I love adding rope detail… in fact I even edged my big wooden living room lampshade with a little sisal rope…
Next, to embellishing the Mason jar with burlap I started by cutting a strip of burlap the width that I wanted and attached it with hot glue on the back of the jar.
 To create the cute little flower embellishment I cut a smaller strip of burlap.
 Folded it over at the end at an angle like this:
And then started rolling it like this:
Once it was rolled into a long strip, I used a little hot glue to secure it together.
I then pinched it together and glued it to create the beginning of the flower roll, like this:
And twist and twist like this:
To finish it off I added it to the Mason jar that had the band of burlap attached:
I loved the look so much that I added some burlap to my entry hall lamp too… Of course I couldn't just do something once and be satisfied… kind like my three signs… seeing a bit of a repeat here.

I wish I had made the little rope ball as well but, alas, I didn't. I will have to add that to my list to try soon…
Of course none of my embellished jars or milk bottles would look very good without the incredible flowers that they are holding… don't you just love when the late spring flowers arrive and you can start having fresh cut flowers from the garden?
What do you do for simple summer decorating??
I would love to  hear about it!!
Thanks for reading. And remember my housie friends, HOME isn`t built in a day. Enjoy the journey!
This post was featured at!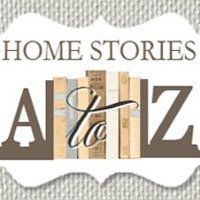 I may link up at some of these fabulous places below, for more info check out housie parties:
Make the Scene Monday , Monday Funday , Give Me the Goods Monday , Mop It Up Monday , Craft-o-Maniac Monday, Pretty Things, Party in Polka Dots, Project Inspire{d} , Take a Look Tuesday, TCB Get Your Craft On. Tasteful Tuesdays., Share It Link Party, Assets and Efforts, Inspire Me Tuesday, Wow Me Wednesday Whimsy Wednesday , Swing Into Spring Party, From Dream to Reality, The Inspiration Exchange, Fine Craft Guild , , Work it Wednesday, Thursday's Temptation, Hookin' Up With House of Hepworth's, Live Laugh Rowe Live Laugh Linky, Transformation Thursday, Thursdays Are Your Days, Real Family Fun, Pinterest Power Party,, The Weekly Creative , Party Junk, Pinworthy Projects , Weekend Wrap-Up Party, Weekend Bloggy Reading, Strut Your Stuff Saturday, Spotlight Saturday, Get Schooled Saturday, Overflowing With Creativity , Sundae Scoop , Suburbs Mama , That DIY Party